Nov 7th, 2021
Join ETO Engineering's Keith Wong, P.Eng, and Hailin Wang, P.Eng in London, Ontario, for the WEAO Annual Conference from November 7-9th, 2021.
Keith and Hailin will be at the Networking Reception on Sunday evening and will be presenting papers on Monday "Process Optimization" Session and Tuesday "Microbial Communities" Session. Their discussion topics will cover wastewater treatment real-time aeration control process simulation and tertiary UF Membrane process optimization at the Keswick WRRF.
November 17, 2020
ETO Engineering is pleased to be part of #OES2020 presented by the Ontario Chamber of Commerce. Join us on November 17th, our Senior Partner Hailin Wang is an invited panelist to share successful cases working with the City of Toronto.
May 24, 2020
ETO Engineering is celebrating 10 years in business. None of this would be possible without all our employees, past and present, who have supported us along the way and to our clients who have kept us in business. We Thank You and look forward to another 10 years providing multidisciplinary engineering services.
October 30, 2017
ETO Engineering was invited to participate in the Getting to Net Zero Energy – Leadership Forum hosted by SOWC and provided a short summary of our ongoing research wastewater treatment technology: X-Pearl® Technology Aerobic Granular Sludge Formation in Continuous-Flow Systems

The identified end technology, X-Pearl® (Continuous-Flow Granulation Unit), is an add-on unit process, which promotes the formation of AGS and addresses the granulation mechanisms in continuous-flow systems (CFS). Successful implementation of the developed unit product in existing or new biological treatment process is expected to generate excellent sludge settling ability with additional nutrient removal efficiency by converting the suspended activated sludge flocs to granular sludge. The developed technology will be beneficial to a variety of industrial and municipal wastewater treatment applications. It is the primary goal of the project to advance the X-Pearl® in the retrofit of the existing activated sludge process to enhance its performance and increase its capacity with relatively lower capital investment comparing to conventional technologies.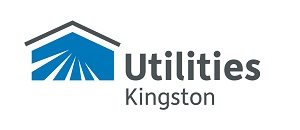 April 27, 2017
Teaming with Tetra Tech Canada, ETO Engineering is awarded a major contract to provide Professional Engineering Services to Utility Kingston in the creation of the Kingston Biosolids and Biogas Master Plan (Master Plan).
In addition to the engineering aspects, ETO is on the leading edge of wastewater and biosolids treatment technologies, including membrane, digestion, hydrolysis and Biogas utilization. With their in depth knowledge in innovative treatment processes, we will help Utilities Kingston in moving forward to implement changes to their current wastewater treatment technology, Biogas generation and utilization and biosolids handling programs.
November 18, 2016
ETO Engineering has recently been awarded with two public tender projects for the Regional Municipality of York. Under these two contracts, ETO Engineering will provide full engineering services including preliminary design, detailed design,construction contract administration, and site inspection for two water supply pump stations: Maple PD8 and King City Booster Pump Stations.
October 28, 2016
ETO Engineering, has been approved by the CAMSC Board of Directors as a CAMSC Certified Supplier.
As a certified supplier, ETO Engineering will provide competitive engineering services to The City of Toronto in supporting the City's Social Procurement Program.
Sept 30, 2015
Two pedestrian bridges were installed in the Town of Whitchurch and Stouffville.
As the Consultant and Contract Administrator, ETO Engineering worked closely with the Town's staff and contractors to complete two pedestrian trails and bridges on the Stouffville Creek and Little Rouge Creek. All parties are very satisfied that the project has been executed smoothly, on time and on budget.
June 4, 2015
ETO is celebrating the 7th birthday by launching a newly redesigned company website!
Founded in 2008 as ETO Solutions Corp and operated as ETO Engineering since 2013, ETO came all this way along with our clients, colleagues and friends. The new company website is provided with a universal platform with much better responsiveness and functionality. It has a modern design, suitable for viewing on any Desktop, Laptop, Tablet and Mobile Devices. With this new communication channel, ETO will continue to offer our top-notch engineering on-demand services to the industries faster and clearer.
Come back here often to see our first-hand exciting company news. We also look forward to hearing from you for any ideas and comments.
February 4, 2015
YARA International is a global mineral fertilizer manufacturer. ETO is retained by YARA Canada to study and provide a long-term solution for a high ammonia stormwater treatment and reuse at its ammonia fertilizer facility, Regina, SK.
The local storm water at Yara's fertilizer manufacturing facility is managed by a number of ponds. Collected storm water is sent to a Stormwater Pond for temporary storage. Periodically, depending on weather conditions, excessive storm water must be pumped to the Evaporation Pond for volume reduction.
It is Yara's plan to pursue an alternative storm water management practice by treating the water in the Stormwater Pond and reusing the treated effluent as the cooling tower make-up in the facility.
ETO was invited to review Yara's preliminary requirement, including analytical data of water samples for Stormwater Pond, Ammonia Cooling Tower Blow-Down (CTBD), and Urea Q Sump. It has been identified that the quality of storm water is quite different than typical storm water, particularly in the form of ammonia nitrogen. Maximum level of ammonia is about 40 mg/L and TKN peak value exceeds 900 mg/l.
ETO is a process specialized consulting firm, providing water and wastewater treatment, engineering, design and training services.
September 19, 2014
ETO Engineering is invited to present an educational Membrane Process seminar on October 21-22, 2014 in Fort McMurray, AB. Our process specialist will cover membrane bioreactor (MBR) process, engineering, operation and troubleshooting. Download Flyer click here: Fort McMurray Membrane Seminar Oct.21-22 2014.
ETO is a process specialized consulting firm, providing water and wastewater treatment, engineering, design and training services.
August 7, 2014
ETO Engineering is retained as the engineering consultant for the upgrade of the Gormley Pumping Station for the Town of Whitchurch Stouffville. The existing Pumping Station was built by a Land Developer fed by well water. It was built to satisfy the Fire Department's requirements for water source to fill pump trucks since there are not hydrants in the area. Ownership and operation of pumping station has been transferred to the Town.
The upgrade work includes reroute power to the pumping station and a new feed brought in to satisfy current and future requirements of the pumping station. Engineering review of surge protection requirements. Heat tracing of above ground cistern tanks. Evaluate and design a data level recorders for above ground cistern tanks. Upgrade the existing remote access monitoring system to monitor the silo levels, pumps, and alarms to potentially reduce the number of maintenance call outs.
February 15, 2014
ETO Engineering provides structural and code review engineering services to Cenovus FCCL Ltd. at the two site camps. Including the design of Narrows Fire Pump and Nicolle Landing Water Treatment Plant.
June 4, 2013
ETO Engineering announced that Cheil Industry Inc (an affiliate of Samsung Group) and ETO has established a new contract in water and wastewater engineering services. ETO will arrange our professionals to assist Cheil Industries in developing the Membrane Bioreactor process engineer, commissioning services, programming and their future marketing business.
ETO Engineering has established a long term relationship with Cheil Industries to promote their latest business growth. ETO's expertise in water and wastewater engineering and experience in membrane technologies have been approved in two latest Samsung Electronics projects using membrane projects in South Korea.